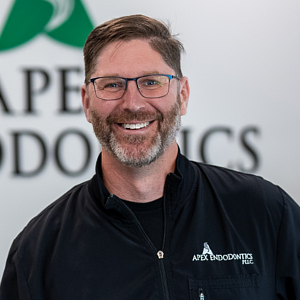 Dr. Shawn Jordan is an endodontic specialist serving Buffalo, New York and the surrounding communities including the Tonawandas, Niagara Falls, Amherst, Williamsville, and many more. He attended Purdue University in West Lafayette, Indiana, earning a degree in biology. After his time as a Boilermaker, he completed his Doctorate of Dental Surgery at the University at Buffalo Dental School and completed a general practice residency at Veteran's Hospital of Buffalo. He worked for the dental school at the University at Buffalo as a research assistant while completing his Master of Oral Sciences degree and earning his Certificate of Proficiency in Endodontics.
Dr. Jordan's commitment to providing the very best patient care is rooted in his interest in advancing his education in regards to new technology and research. As a specialist, his responsibility is to help and inform the general dental community when they have questions about endodontic care. Because of this, Dr. Jordan is known as the endodontist that saves teeth that others have given up on. He stays late most evenings and will work some weekends to take emergency appointments. If there was ever a person that loved his career, you found him! Dr. Jordan absolutely loves being an endodontist.
Dr. Jordan has devoted his adult life to the study of endodontics and oral health. He works hard to be a leader in the community using 3D X-ray technology, the Gentlewave® Procedure and Microscopes. Dr. Jordan was the first Endodontist in WNY to get a 3D X-ray machine, and he is currently the only dentist to invest in the Gentlewave Procedure. He is a role model for many dentists on the use of this technology and hosts courses throughout the year teaching these techniques to other dentists.
Professional Memberships
Niagara County Dental Society
Lockport Dental Society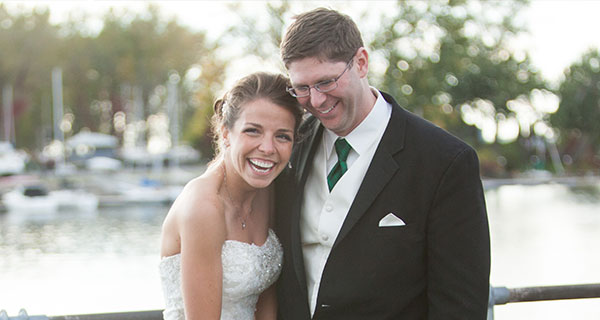 Dr. Jordan grew up in Hamburg, New York and currently lives in Grand Island. He has been married for five years and has a daughter and a son. When not working, Dr. Jordan loves to spend time on the water: boating, scuba diving, and staying active. He was also a passionate triathlete for several years. Now, his passion rests with his family and watching his son and daughter learn and grow.