Meet Dr. Cynthia Czaperacker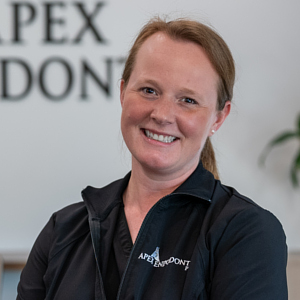 Dr. Cynthia Czaperacker is a board-certified endodontist who has a strong passion for endodontics. She developed a curiosity for dentistry at a young age when she was diagnosed with hypodontia, meaning that she was congenitally missing a few of her adult teeth. This led to a multi-disciplinary treatment plan with many dental procedures. Her smile transformation inspired her to pursue a career in dentistry to help others improve their oral health.
Dr. Czaperacker graduated salutatorian from Grand Island High School. She then attended the University of Rochester and Northwestern University where she earned her Bachelor and Master of Science degrees in Biomedical Engineering. While earning her engineering degrees, Dr. Czaperacker completed orthodontic and implant-dentistry research. Dr. Czaperacker continued her studies, attending the University of Pittsburgh's School of Dental Medicine. While at Pitt Dental, she conducted research in dental genetics and was awarded a scholarship for leadership. Upon graduation from dental school, Dr. Czaperacker completed a general practice residency at a Veteran's Hospital in Virginia. This is where she developed a passion for endodontics, as it combines engineering principles with oral health. Performing root canal therapy allows Dr. Czaperacker to alleviate patients' pain and achieve their best smile.
Dr. Czaperacker pursued her interest in endodontics and earned her specialty training certificate from the University of Illinois at Chicago (UIC). While attending UIC's endodontics program, Dr. Czaperacker taught dental students and earned a Master of Science in Oral Medicine with research in regenerative endodontics. She was awarded the Dentsply First Place Award for her research at the American Association of Endodontics Annual Session, a very high honor. Upon graduation from UIC, Dr. Czaperacker worked as an Endodontist in Chicago for four years and became board certified in 2018.
Although Dr. Czaperacker loves Chicago, she knew it was not home. There is no place like Western New York! Dr. Czaperacker and her husband moved back to the Buffalo area and are enjoying every minute with friends, family, and fellow Bills/Sabres fans.
Professional Memberships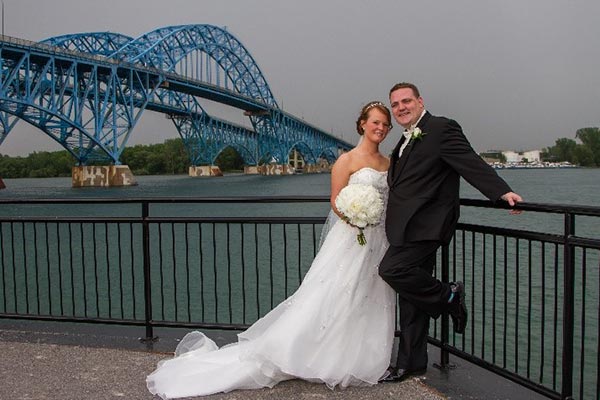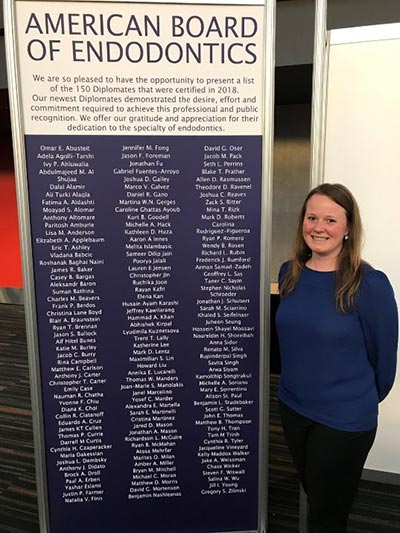 Board Certification at the American Association of Endodontics Annual Session Montreal